PEAC's Annual Meeting
with The Patricia J. Creegan Award Presentation
May 20, 2017, 9:30 -1pm
Speaker TBD
Each year PEAC's Annual Meeting are open to all that would like to attend. A keynote speaker and The Patricia J. Creegan Award presentation are highlights of the meeting.  RSVP is not necessary, but it's always great to know who is coming.
The Patricia J. Creegan Award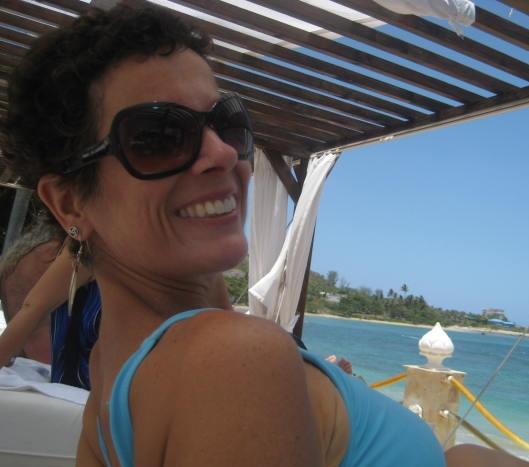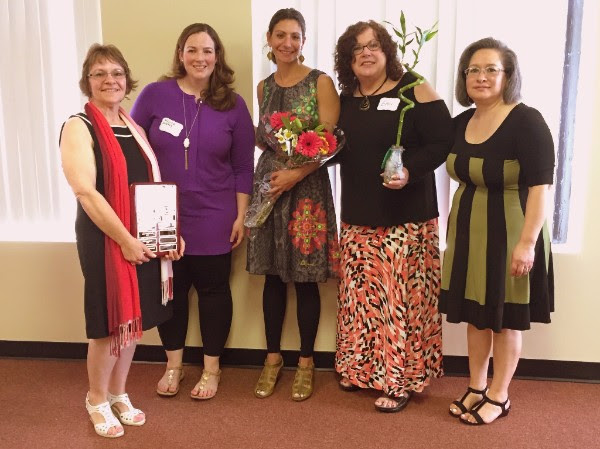 Amy McCann
2016 Winner
pictured left to right: Diane Perry, Melissa Murphy, Amy McCann, Erin Kurpiel, Lily Yazno-Bartle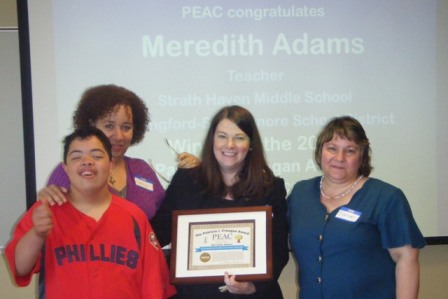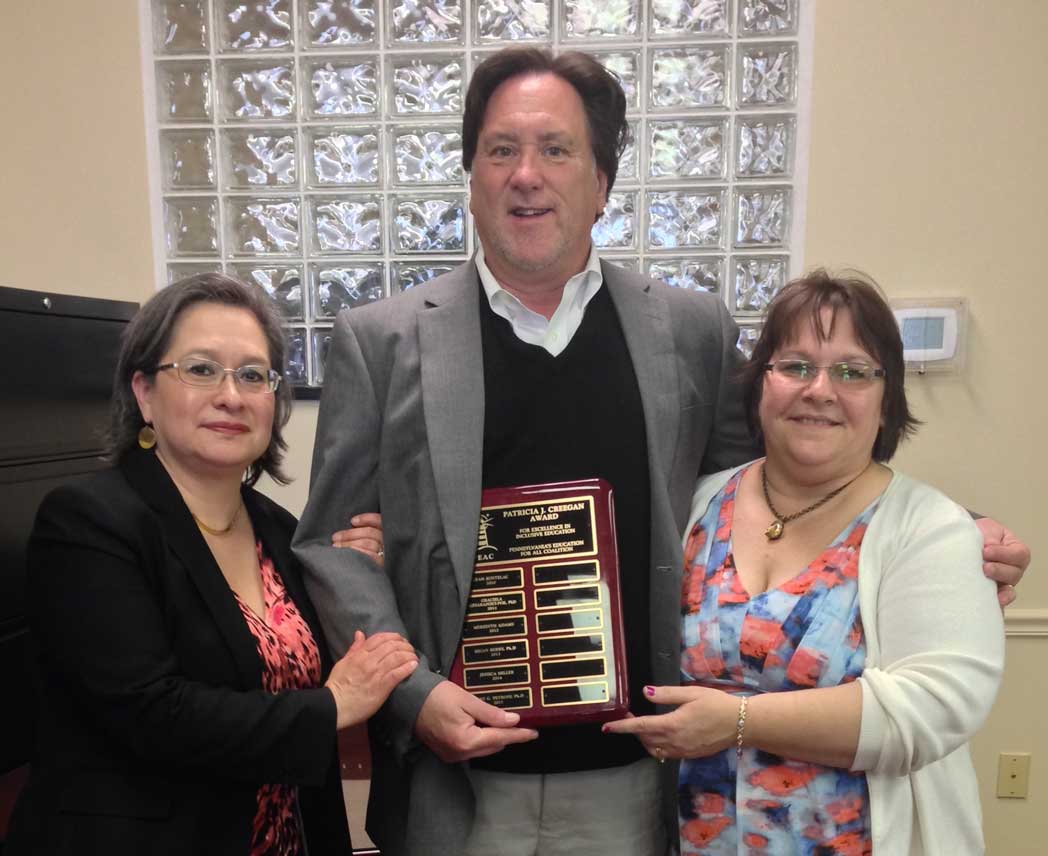 Dr. Brian Berry, Ph D
2013 Award Winner
Pictured left to right: Liliana Yazno-Bartle, Dr. Brian Berry, Diane Perry
The Patricia J. Creegan Award is given annually in honor of the life and work of its namesake, a founding member of Pennsylvania's Education for All Coalition. Patricia J. Creegan, M.S.W., was a passionate advocate for the true inclusion of people with disabilities in all aspects of life as well as an educator, family member, and friend. "Trish" lived her life helping others as well as teaching people to help others, but sadly her life was cut short in 2009 after a valiant fight against cancer. PEAC established the Creegan Award to encourage the continuation of her work. The Award is given annually to an education professional (teacher, administrator, university professor, related service personnel, etc.) who demonstrates outstanding commitment to inclusive education.The winner of the Creegan Award receives a certificate, an honorarium, and a one year PEAC membership. The award ceremony is held at PEAC's Annual Membership Meeting.
Past Creegan Award winners:
2016 Amy McCann, Friends School Haverford
2015 Jerry G. Petroff, Ph.D, The College of New Jersey
2014 Jessica Miller, Manheim Township School District
2013 Dr. Brian Berry, Ph.D, Holy Family University
2012 Meredith Adams, Wallingford-Swarthmore School District
2011: Dr. Graciela Slesaransky-Poe, Arcadia University
2010: Leah M. Kostelac, Washington Heights Elementary School, West Shore School District